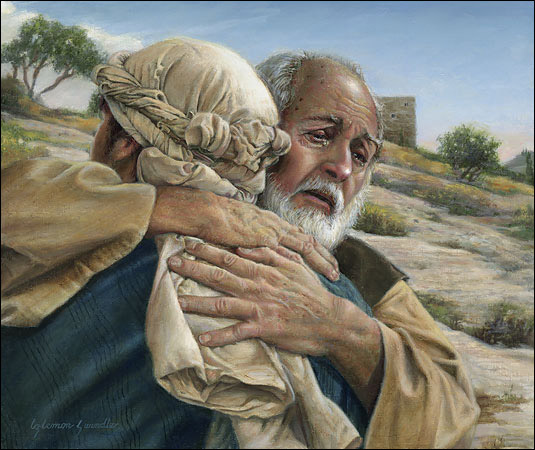 Psalm 6:1-10 ESV
"O Lord , rebuke me not in your anger, nor discipline me in your wrath. Be gracious to me, O Lord , for I am languishing; heal me, O Lord , for my bones are troubled. My soul also is greatly troubled."
Father, I remember when this was me. I fully deserved the discipline I endured. The sickness of soul and body - wanting healing without repentance - expecting death despite repentance - amazed that you didn't pour your anger and wrath on me. Grateful but not really surprised. You already poured out your wrath on Jesus, so that you could show grace to me.
"But you, O Lord —how long? Turn, O Lord , deliver my life; save me for the sake of your steadfast love. For in death there is no remembrance of you; in Sheol who will give you praise? "
You saved me not for my sake, or my family's sake, but so that you could display your steadfast love and receive the praise due to your name.
"I am weary with my moaning; every night I flood my bed with tears; I drench my couch with my weeping. My eye wastes away because of grief; it grows weak because of all my foes. "
At that time tears were my nightly food. So much pain! So much regret! Then finally repentance, confession, forgiveness and restoration. Years of weariness till I finally came to my senses. How much pig food did I eat before thinking "my father's servants have food to eat. Let me return and become a servant." I didn't expect a robe, a ring or sandals for my feet. I didn't expect a party. Even now I know that some Christians here will shun me if they learn of my past sins. Who would throw a party for a repentant Christian leader? We are supposed to be above fault. Only you Lord would do such a thing, because to you I am not leader, pastor, missionary but only "child, son".
"Depart from me, all you workers of evil, for the Lord has heard the sound of my weeping. The Lord has heard my plea; the Lord accepts my prayer. All my enemies shall be ashamed and greatly troubled; they shall turn back and be put to shame in a moment."
The powers of darkness that struggled for my soul have been put to flight. God has freed me and answered my cry for help. Thank you Lord for wiping away my tears, washing away my sin and giving me a hope and a future.